The fear of death follows from the fear of life. A man who lives fully is prepared to die at any time — Mark Twain
Routinely, I would prepare myself for bed, likely watching The Cosby Show — whatever would calm my heart from pounding and my mind from sprinting. Unbearable fear. Many would say it's a blessing to wake up in the morning and this was true, but it was a blessing to even fall asleep at night; hypnophobia became my nightly terror. Sleep deprived due to a fear of not knowing if I would rise the next morning. And even if I didn't, did I live my life in fear? Did earnest gestures leak from my nervous demeanor? Did I hold anything back in this world? Little-to-no spiritual background founded itself within me.
As a result, my core ran enfeeble, and sadly, it took me over a decade to get a grip on my phobia. Once I grabbed control of my essence, the fear of life and death washed away — like a hollow seashell that sits at the edge of the shoreline. Becoming brand new, my evolution as a being continues to unfold. This does not come without practice; punctilious efforts were applied to overcome such alarming circumstances.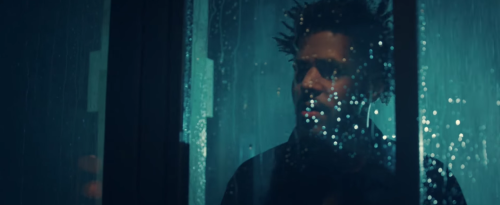 Listening to J. Cole's 4 Your Eyez Only album, I could sense Cole becoming whole, continuing his spiritual journey, and letting God take over. Rather than control the car, Cole now becomes the passenger of his life and God stirs him in the right direction. There became no reason why He should fear death. My question: how did he deviate from the fear of death?
The pre-album release of "everybody dies" served as a prelude of what to expect on the album. If it's meant to be, then it'll be, if it's not, then fuck it, i'll try. Ain't no need to ask the Father why, no… 'Cause one day everybody gotta die," Cole ended the track with.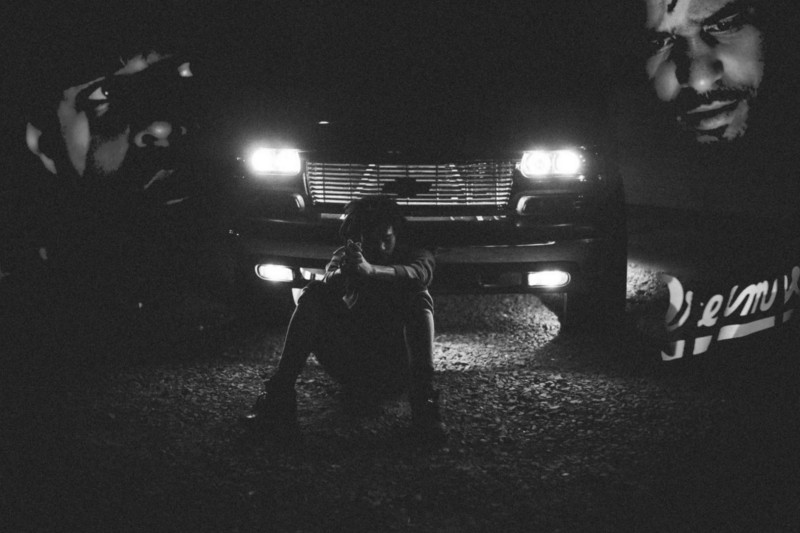 Unashamed of depression and suicidal thoughts, Cole integrated his emotions from 2014 Forest Hills Drive into 4 Your Eyez Only. While Cole does paint the picture of his late-friend James, it's more than reflective upon Cole's own living. Reflection turned its mirror my way once hearing certain pieces of Cole's album. "For Whom The Bell Tolls," "Immortal," and "Ville Mentality" shows Cole's thoughts on death. He questions death, faces the end, and starts a new path within the album's flow.
I arrived at track six and finally, it hit me harder than Minnesota's winter air. "Change" answered my underlying question: where did his fear of death ironically die? Internal resolution. Cole fought from the inside out and not from the outside in — he found undercurrent of internal peace.
"I sit in silence and find whenever I meditate My fears alleviate, my tears evaporate My faith don't deviate, ideas don't have a date But see I'm growing and getting stronger with every breath Bringing me closer to Heaven's doors with every step As we speak I'm at peace, no longer scared to die Most niggas don't believe in God and so they terrified It's either that or they be fearing they gon' go to Hell Asking the Father for forgiveness, God, I'm overwhelmed"
Meditational practices have been put forth to center Cole and align his intuition with his life's path. He's enhanced his relationship with God, ultimately doing away with any fear of death. If being hell-bound was on Cole's mind (heavily on Born Sinner), then his repented sins have internally set him free. Cole's evolution of ridding fear and seeking internal peace began at the front hem of his career. If we take a look back, we witnessed him yearning to be a grown Simba, not wishing to let Nas down, searching for a radio hit, and craving external resonation for peace.
The Cole we have before us is at peace. Hair grows out, makes songs for himself and "don't give a damn who's fucking with it," and it's worked quite well for him. His geniune thrust for life is both humbling and reassuring — that you don't have to live in fear and it is important to find your balance and align your spirit correctly.
I was reaffirmed that my meditation, prayers, patience, and faith was not of fruitless labor. The fruits of my labor are more enjoyable than they have ever been before. Illumination captures my every breath — in good or bad times — washing away the fear of death. Instead, I live fully, embellishing my breathing moments. Annotating myself, I learn myself, bringing closer to God and my potential on earth, while still here.
No longer scared to perish, I do fear deferring much dreams. All we have is time and I'd rather spend my time evolving as a person instead of entering doors of fear. Ridding the fear of death has opened up new windows of opportunity, I breathe new air and I crave new endeavors. Keeping my higher power higher than my own power of thinking, I've exited the room that occupies my fear of death.
I have nothing but courtesy for my intuition. What you wishin' for? May your path be set clear and you clear out all fears of the inevitable and know that your dreams are edible, as you follow through with the first agreement of being impeccable with your words. May the herds see your aim and alleviate your soul of any worry. May the anxiety deviate and your propriety emasculate the doubt of finding more out of this lifetime.